Industrial Ceramic Tiles
For every purpose the right solution
ASPS cooperates with well-known premium producer of ceramic tiles. We are able to supply the best performing tile for your individual requirements. We can supply tiles from Hexagonal design to dimension of 600mm x 600mm - For every purpose the right solution. A tile is not a tile. Depending on the type of application and the requirements of the end-user different tiles with different characteristics are needed. By working in the field for more than 25 years we have the experience and the know-how to find the right tile for any project.
The advantages of ceramic tiles in industrial use
MANY TIMES MORE RESILIENT THAN CONCRETE OR OTHER TYPE OF FLOORINGS
RESISTANT TO CHEMICALS. TO ACIDS, ALKALINES AND OILS
HYGIENIC UNDER ANY CIRCUMSTACES – IMPERVIOUS AND EASY TO CLEAN OVER YEARS
SAFE FOR YOUR PEOPLE - ANTI-SLIP PROPERITES FROM R9-R13 AND V04-V08
TEMPERATURE-RESISTANT. FROM EXTREME FROST TO OVER 100°C
DESIGN FOCUSED - AVAILABLE IN MANY DECOR OPTIONS
SUSTAINABLE AND ECO-FRIENDLY - A PURELY NATURAL PRODUCT
Food and BEVERAGE PRODUCTION
Bakery, DAIRY, BREWERY, SOFTDRINK, FROZEN FOOD, MEAT PROCESSING, KITCHEN, CANNED FOOD, CONVENIECE PRODUCTS, SNACKS AND SWEETS, JUICE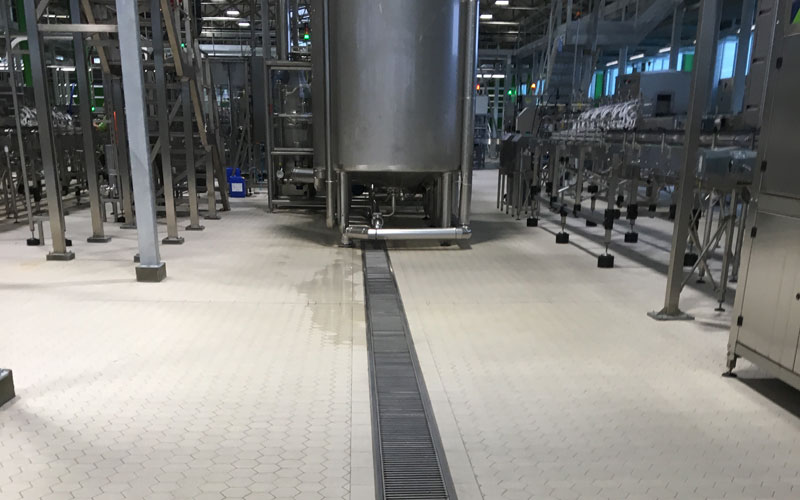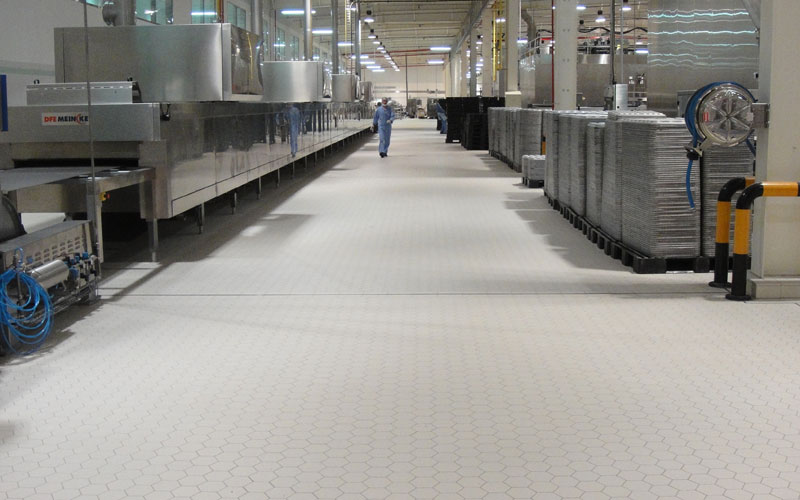 WORKSHOP AREA
CAR, TRUCK, INDUSTRIAL PRODUCTION, PACKING
RECTANGUAR (200 x 100 mm) OR SQUARE TILE DESIGN (200 x 200 MM OR 300 x 300 MM) - Thickness 15-18 mm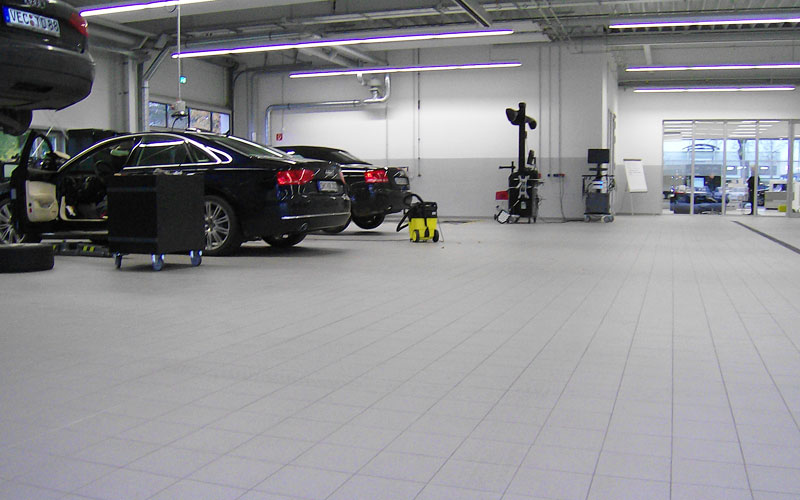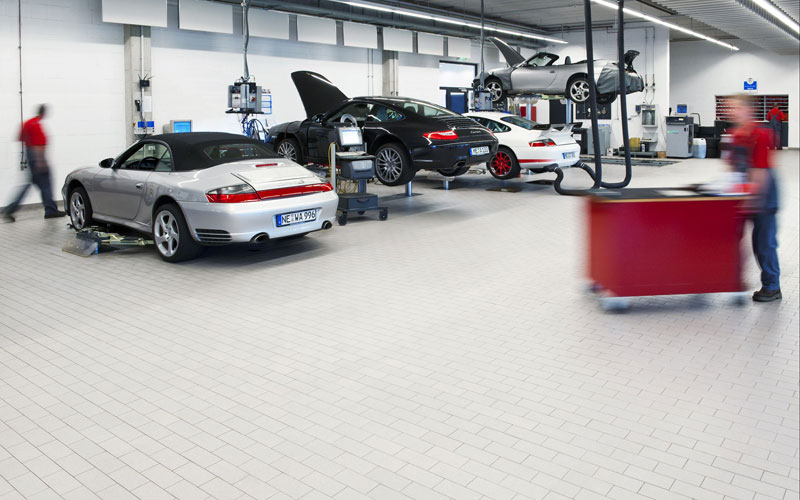 SUPERMARKETS, SHOPPING CENTRE, AIRPORTS
RECTANGUAR (400 x 200 mm OR 600 x 300 MM) OR SQUARE TILE DESIGN (200 x 200 MM, 300 x 300 MM UP TO 600 x 600 MM) - Thickness 12-15 mm