Hinged, swinging or sliding - you'll love cool it doors
Cool it door systems are a benchmark for quality workmanship, durability and low maintenance.
For every industry and every purpose, we offer the ultimate room partition. Hinged doors, sliding doors, swing doors or fire doors; the cool it product range offers endless possibilities. Produced in series or according to customer preferences.
In other words: a door for every room. Or we tailor to your needs.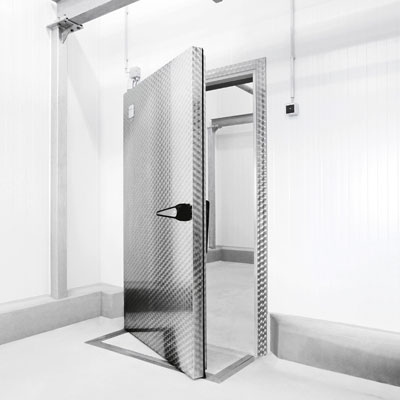 Hinged doors for cold stores and freezer rooms
cool it designs hinged doors for all areas intended for temperature-controlled processing and storage. We are at home with any installation site. We have developed a range of solutions in response to our customers' needs.
---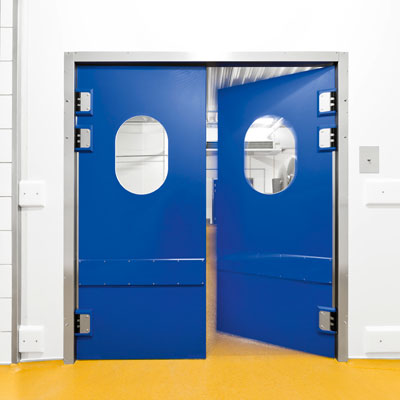 Swing doors for an optimized workflow
A surer close for a smooth operation – this is the basic principle behind cool it swing doors, as innovative as they are reliable. These doors optimise workflows by meeting two important requirements:
They reliably separate temperature-controlled areas and business areas alike.
They enable staff to move quickly between areas such as production and administration, the storage area and the loading area, or equipment rooms, staff rooms and hygiene rooms.
Moreover, these products have been developed to make cleaning them as easy as possible, ensuring optimum levels of hygiene. In combination with sliding, hinged or fire doors, cool it swing doors will win you over in any setting. From fully transparent doors to stainless steel designs, let your ideas swing into action!
---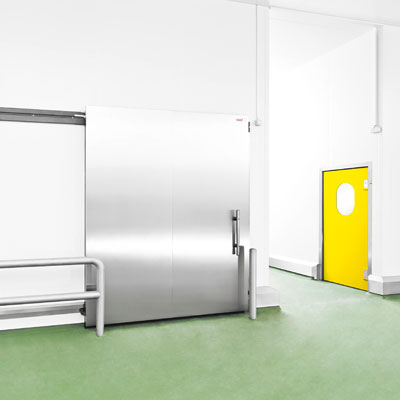 Sliding doors for service rooms
A cost-efficient solution with low insulation levels, these doors, quick to open and close, are suited to any area not designed for refrigeration or freezing. A range of surfaces and add-on features enable them to be installed and used in almost any area where fast and secure transit between rooms is a must. benötigen.